Whether you are just getting started or ready to expand your skills and knowledge of Netop Remote Control, we can show you how to get the most out of your software.
---
What's included in the Training Package
Training can be tailored to your unique situation, whether you're going through software upgrades, initiating new staff members, or fine-tuning the efficiency of your current team. Training is available on the modules below. Or if there's something else you'd like to learn, let us know.

GUEST AND HOST

SECURITY SERVER

NETOP ONDEMAND

WEBCONNECT

NETOP REMOTE CONTROL PORTAL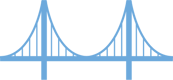 NETOP GATEWAY

1. Project team
Netop will assign a primary project owner to facilitate your training. If your team spans multiple geographies, time zones, or even speaks different languages, we can tailor your plan to accommodate your unique needs.

2. Location
Training can be delivered either on-site or remotely. On-site delivery is subject to additional travel costs.

3. Timeline
Netop Professional Service engagements are designed to last no more than one business day (8 hours) and can be administered in a single day or divided into multiple sessions across a timeline of your choosing.

4. Budget
Get a custom quote below!