Switch to Netop today and let us cover your service for the remainder of your existing contract.
We'll even match our competitors' rates. Fill out the form on this page and we'll follow up with you directly.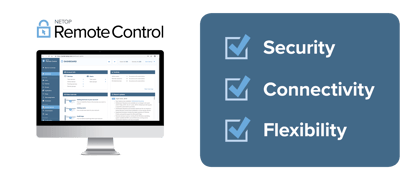 Is your remote access software starting to feel like more of a problem than a solution? We get it. Our big-name competitors, like TeamViewer and LogMeIn, keep inflating costs and suffering security breaches, thinking you're stuck with them.
If you're ready to upgrade to the most secure remote access on the market, with transparent contracts and reliable service, we're ready to make the switch simple.